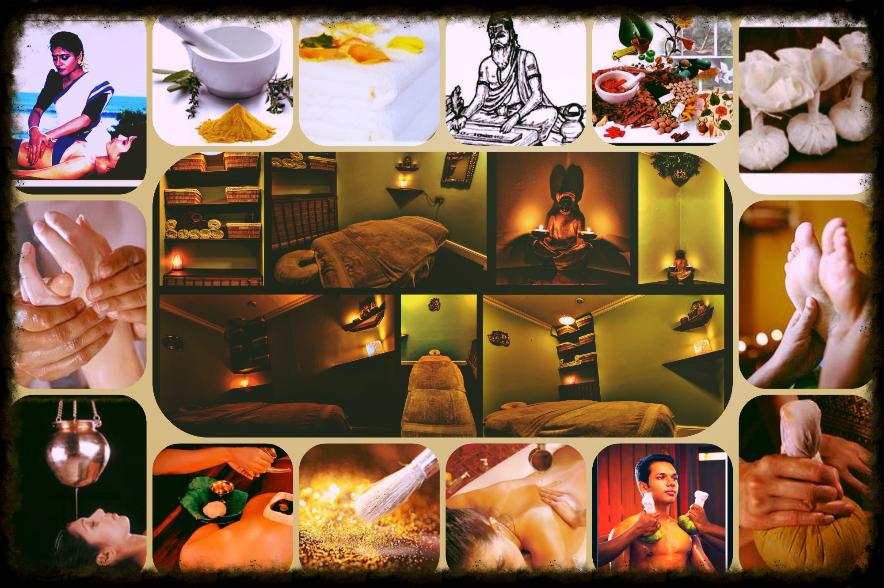 Karnapurana - Ear treatment
This specialized treatment involves treating ailments via the route of the ears.
The ears are filled with warm oil that can help to cleanse and open channels.
This treatment can help people with headaches, ringing in the ears, deafness, locked jaw, loss of focus, dry ears, insomnia, restlessness, stiff necks and migraine.
45 minutes - £30

Nasya - Nasal cleansing
A gentle facial massage is followed by steam therapy and pouring warm herbal oils in the form of drops into the nostrils. This treatment can be highly effective in relieving sinusitis, migraines, sleep problems, facial paralysis and headaches.
45 minutes - £30
Udvartana - Ayurvedic detox massage
A detoxifying massage using finely ground Ayurvedic herbs and spices including triphala, ashwagandha, shatavari, and sandalwood with warm oils. This massage helps to take out the toxins, relax the muscles and exfoliates the skin and give it a lustrous glow.

1 hour - £45
Basti Therapy

Basti means something that's held. Hence any therapy where oil is held or contained is called Basti therapy. This treatment can be done on various parts of the body including the knees, lower back, between the shoulder blades, heart and navel region. The way this therapy works is by removing toxins from the area that Basti is applied. It improves blood circulation and nourishes the area very deeply. Basti treatment can help people with chronic joint ailments, upper and lower back aches and pains and sciatica. There are more benefits from this therapy depending on where the Basti is applied (please ask for more details).
1 hour and 30 minutes - £65
Pinda Sveda - herbal bolus massage
A rejuvenating, strengthening and nourishing massage which uses cotton poultice bags filled with specially selected herbs which are then dipped in warm oil and massaged over the body. It helps to alleviate muscle and joint pain, tension, stress, water retention and arthritis.

1 hour and 30 minutes - £65
Gift vouchers available